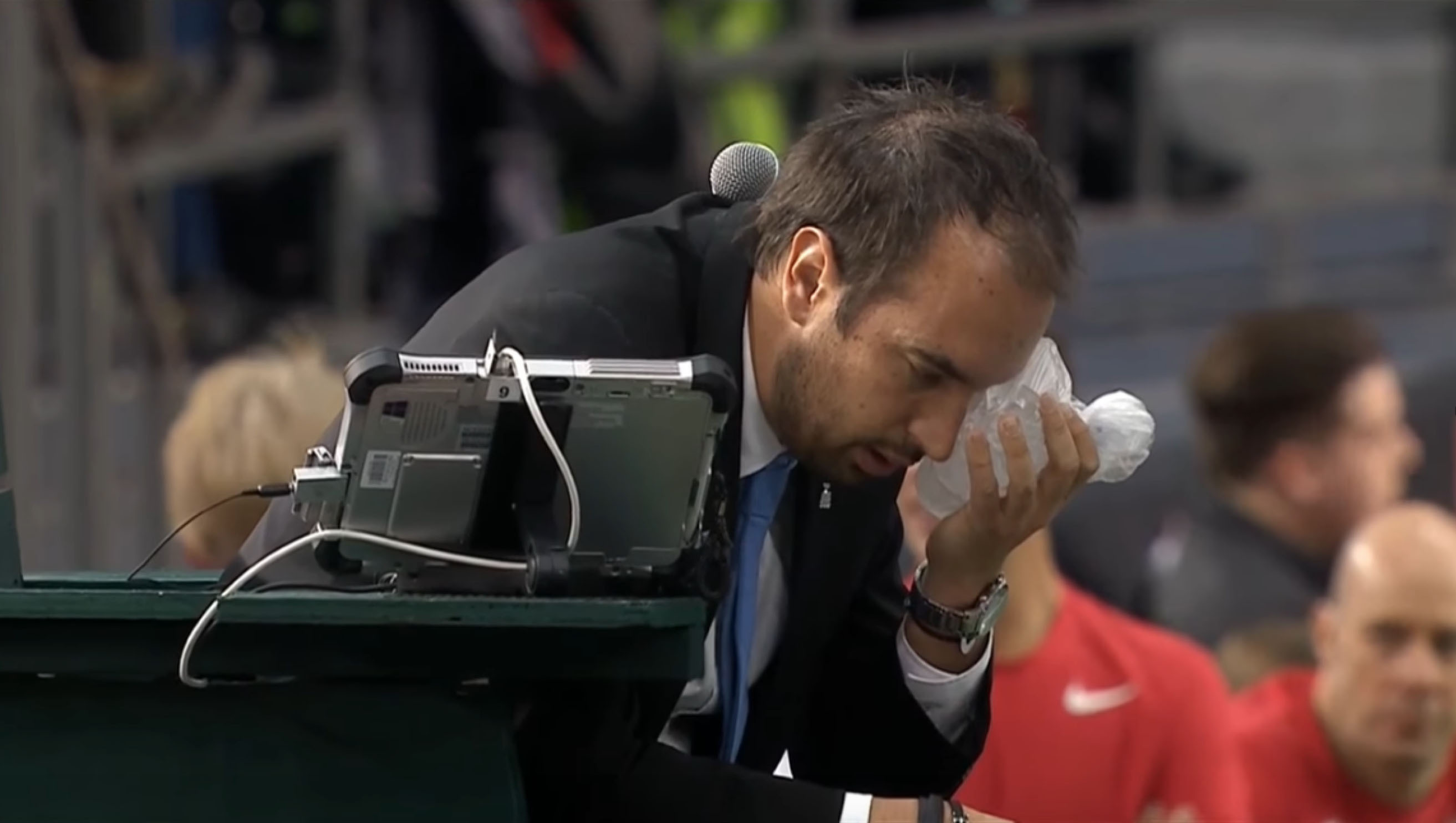 You mgiht not believe what just happened.
Britain could not have proceeded to the quarter finals of the Davis Cup in a more dramatic fashion. Canada's Denis Shapovalov got himself ousted after accidentally hitting the umpire with a ball.
The 17-year-old Canadian had been trailing 6-3, 6-4, and 2-1 when he could not contain his anger and struck the ball with full force in exasperation.
Unfortunately for him, the ball struck the umpire in the left eye.
What followed afterwards was a stunned silence in the court while a visibly-shaken Shapovalov went ahead to console the French umpire Arnaud Gabas who had immediately developed bruising and swelling around his left eye.
To no one's surprise, Shapovalov was defaulted, paving way for Britain to reach the Davis Cup quarter finals. With a 3-2 victory, Britain will now face France in the quarter finals.
For Shapovalov, the moment was all the more shameful. And it was not just because he had caused physical injury, but also because he had let his whole country down.
"I can promise that's the last time I will do anything like that," he later told the media. "I'm going to learn from this and try to move past it."