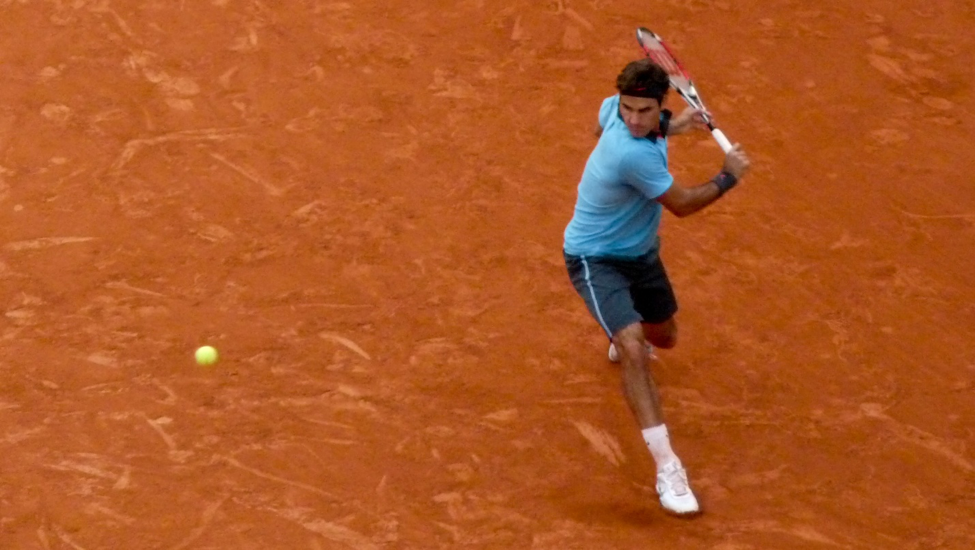 Who doesn't remember all of the hoo-ha in the tennis world, back in 2014, after Roger Federer lost consecutive matches? Federer, who was 32 back then, was closely scrutinized for his performance, as pundits called him a "has been" superstar. Afterwards, however, Federer did what Federer does bes;: go on a spree of world domination to shut all of the "self-proclaimed" pundits up. However, after Federer recently lost two matches in a row, after an unbelievable start to 2018, questions are being raised once again.
Federer's recent loss to Thanasi Kokkinakis, an Australian who is ranked 175th in the world, has raised an eyebrow or two on where his illustrious career might be heading. On top of that, this was second defeat in a row for Federer, causing him to lose his position at the top of the world, which he had worked so hard to accomplish at the age of 36. However, the question arises; will Federer be able to come back from this hole that he finds himself in?
To say that he will be able to manage it, just as he did in 2014, would be nothing short of a fool's dream, especially when you consider how 2014 was four years ago. Federer had much more strength, resilience and time to come back from any predicament he might have found himself in, as opposed to now when he is at the twilight of his career. Federer returns to the court next for the Wimbledon—after missing the whole of the clay court season, including the French Open. If he is unable to leave a mark on that competition, at least, and fail just like he did in Miami, the curtains might drop on his career sooner than his fans might expect!