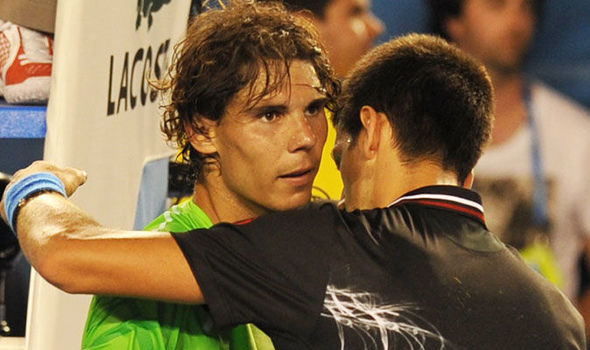 We all know Novak Djokovic for the feats he pulls off on the tennis court, right? I mean, who could forget the 2012 Australian Open Final, which lasted for almost six hours, before an exhausted Djokovic emerged victorious. Regardless of how phenomenal that match between Nadal and Djokovic might have been, it's a surprise that Djokovic is using it to justify his injury stricken 2017.
In a recent tweet, Novak Djokovic blamed that final for the fact that he and Nadal are in need of rehabilitation after the injuries that they suffered in 2017. Not only that, he went on to comment on how Roger Federer now has a chance to usurp the title of number one tennis player in the world, all because Nadal had to go through that fateful match back in 2012.It's a surprise that Djokovic claims that the match had lasting impacts on him and Nadal, especially when you consider how much younger the two tennis stars were back in 2012.
To claim that the only reason why Federer—one of the greatest of all time—has got a chance of becoming number one again is Nadal's injury, would be absolutely preposterous. Federer is 36 now and still less prone to injury than Nadal and Djokovic, who are supposedly in their prime. Both Djokovic and Nadal need to take lessons on fitness from Roger Federer, instead of moping about how a match has had lasting impact on them. It's a fact that only the fittest survive!